So, Future Real Estate Rocks Stars, is this all just hype and 'heard it all before' propoganda, or is this truly your chance to join the top 5% earning high six, or even seven figures every year?
Our 100% Money Back Guarantee
If you've already decided you're in, just know, it's completely guranteed that if you don't think this was the best day of Real Estate training you've had in recent times, I insist you come and see one of my team or myself for your full refund.
There is more of an explanation of what we are going to cover below, but here are your links to buy if you're ready to rock !!
Time – (rego 8.00am) 8.30am sharp – 3pm
Venue – Cambridge Library – 99 The Blvd, Floreat 6014
Cost - $97
Time – (rego 8.30am) 9am sharp – 4.30pm
Venue – The Highway – 290 Anzac Hwy, Plympton SA 5038
Cost - $97
Time – (rego 8.30am) 9am sharp – 4.30pm
Venue – Bayview Eden – 6 Queens Road, Melbourne Vic 3004
Cost - $97
Time – (rego 8.30am) 9am sharp – 4pm
Venue – Alexandra Park Cnr Greenlane West and Manukau Rd Greenlane 1051
Cost - $89NZ
(your tix in NZ dollars will be processed through Ian Keightley so you still get your GST deductions, etc)
Time – (rego 8.30am) 9am sharp – 5pm
Venue – Parramatta Leagues Club – 13-15 O'Connell St, Parramatta 2150
Cost - $97
Time – (rego 8.30am) 9am sharp – 5pm
Venue – The Greek Club – 29 Edmondstone St, South Brisbane QLD 4101
Cost - $97
If You Want the Most Unique and Outrageous Real Estate Marketing Event Ever to Tour Australia, Brace Yourself…..The Real Estate Industry's Finest 'Outrageous Marketers' Just Joined Forces !
If 2013 wasn't the most fun you've ever had in your real estate career and you're wanting 2014 to absolutely ROCK, then come and spend a day with us.
I get it, your letters aren't working as well as they used to, and an increasing amount of your target area are adding their names to the 'Do Not Call Register' so what do you do?
Well, there's an old saying….
If You Keep Doing What You've Always Done……
Well, what's next?
You'll Always Get……What You Always Got ??
WRONG, it won't be even close. Keep doing what you've always done, and you'll be FORGOTTEN. Look at the title of my event last year….
Be Phenomenal or Be FORGOTTEN
Now, if you're still with me (yes the 'soon to be forgotten agents have already left, and good riddance, because this event is NOT for the weak of heart.) Here are just some snapshots of what we'll be covering in this 'Rebellious', 'Out of the Box' ROCK STAR event.
Every single agent across Australia can & frankly should be offering, professional photos, internet upgrades, video marketing, photo sign boards, property staging, professional marketing material & photo adverts in the press to their sellers, it is becoming increasingly hard to position yourself at the top of the ladder to be called in to a sellers home……. So how do you STAND OUT above the crowd and be seen as the CELEBRITY of your area?
See the countless agents I have coached who enjoy this position it's just a given that they get these things with each and every listing. And remember, at a recent event in Australia called 'Be Phenomenal' one of my coaching guys said this…..
"It's Now Criminal How Easy It Is To List Properties'
Call him, Andrew Kyriakou from South Australia, by APPLYING these principals in his business, in less than a year, has achieved 'Rock Star' status in his area, and has doubled his business in just a year.
Call Sebastian Ross, from the Gold Coast. This time last year he was working for a 'cost cutting' agency, and has since had $100,000 PLUS months. Call him, and ask him if you should come and spend a day with us !!! (Serious, call one of my clients and ask if you have ANY doubts about joining us !!)
So here it is…. the 'Real Estate Big Day Out' Tour. Featuring lil ole me – Glenn Twiddle, Chris Gilmour & Aaron Sansoni ON A NEW & EXCITING LEARNING EXPERIENCE that will show you step by step how to become the number 1 stand out ROCK STAR agent in your area!
Plus in each city, I'll be getting my 'Rock Star' clients from your city to join us for a special session on what they are doing to kick butt, and completely dominate their area.
Learn how to get sellers to CALL YOU to sell their home & position yourself as the ONLY agent to speak with!
You will be given the tools that have been used by some of Australia's TOP PERFORMING AGENTS that have positioned them as the ROCK STARS of their areas AND the top performers across the Australia!  These tools have been tested, trialled & tested again and now we share them WITH YOU across the ditch. (The good news for you, is very few agents in NZ know these 'Out of the Box' strategies, and even FEWER have implemented them. (and those that have are some of the best agents in New Zealand. In fact, call Glenn Taylor from Barfoots and ask him if you should come!!)
Join Us for the REAL ESTATE  BIG DAY OUT & LETS MAKE 2014 your biggest year ever!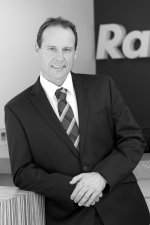 "I only started 3 months ago and the first month was a bit of a write off as you can imagine, getting systems learned and how to upload a listing and similar admin type duties.
So in the first two months of actual work, I managed to book and see 20 appraisals, list 12 properties, 8 of them with good marketing budgets, and sold five. I know these numbers may not be much compared to some of the others in Glenn's coaching program, but in this market, from what I've heard, I'm stoked.
And I'm just warming up. Watch this space"
Treston Bamber Ray White South Brisbane
Don't get me wrong, I'm not going to insult you and say it isn't tough right now. For most agents it is very tough, but not for all.
But the fact is, more agents are really hurting right now than any time in the last twenty years.
Agents are finding it harder and harder to find opportunities to list a property.
When they do, they are finding it harder to get their full commission.
The debate ensues with owners over who is to pay for the advertising campaign and where is the place to advertise.
Competition is getting harder and more ruthless with other agents doing anything to undercut and undermine your hard work.
What's the solution?
Frankly, the solution used to be simpler than it is currently. It is becoming increasingly more difficult to cut through the clutter in your clients' lives to have your marketing message seen and heard. And the tired old strategies of yesteryear are simply not working, or not working as effectively as they once did.
But we've figured it out.Our guys are getting more business, and making more sales than ever before, and completely dominating their areas.
Call Simon Finlayson, from the Gold Coast, in his second year, earning just short of half a million dollars. Call Chris Gilmour, in his third and fourth year, pocketing just over the million dollar mark. Call David Cargill, who is in his fourth month in the game, and is the second highest lister in his office. The list goes on…..Michael Spillane, Edgar, Treston, Christine, Mark, Nathan, Andrew…… I mean this list is long, and spans the country, and even NZ, USA and Canada and no other organisation can boast, per capita, the success of their students like our group.
I say this not to brag, but to prove to you, beyond a shadow of a doubt that investing a few dollars and even more precious, a day of your time, to come and join us, FOR a pittance, and see if your career can get the same supercharging.
Here are your ROADIES for the BIG DAY OUT……
About Aaron Sansoni….
(Click the video below for a in depth summary of what you are going to learn from Aaron)

FOR THE FIRST TIME EVER one of the most in demand sales trainers in the world, Aaron Sansoni, known as 'The Sales King', will share his business secrets normally reserved for Millionaire Mindset clients who pay him $25,000.00 a day!
And you get him for an entire day for pennies on the dollar—that's massive value!
In fact, even some of my personal clients have paid Aaron tens of thousands of dollars for a few hours of his time, just to share his secrets and strategies with them, but like you, he started in the trenches, learned from the guru's in his industry and—through trial and error—built a successful multi-million dollar empire from scratch.
Recently nominated for Entrepreneur of the Year, you'll be mesmerized by Aaron's dynamic, down-to-earth speaking style! Considered one of the leading business authorities on the planet he has shared the stage with countless global speakers, as well as entrepreneurial business heavyweights like Richard Branson!
He now runs a chain of successful businesses, as well as a global sales coaching and consulting business; with his Sales King brand helping over 50,000 people in 14 countries to attain multi-million dollar results.
This vibrant speaker has a who's who waiting list as long as your arm, and incredibly he's donating his time to YOU for a day in this never done before EVENT!
Why? Aaron's decided to HELP even more agents in Australia to ACHIEVE their dreams because he knows there are way too many real estate agents that need to learn how to sell the right way!
That's why he's allowing a select number of agents to get access to his tried and tested strategies, which were previously out of reach; STRATEGIES that will catapult your real estate business into the big-league – GUARANTEED!
Recently written about Glenn Twiddle….
Real Estate marketing guru Glenn Twiddle is an energetic speaker who has helped mentor and have within his coaching training sessions many of the top performers (Mat Steinwede, Chris Gilmour, Michael Choi, Michael Spillane, Aaron Shiner etc) in real estate in the last two years through his teachings. In fact many agents around Australia have directly attributed their success to what they learned from him.
What he'll share with you are the exact, step-by-step strategies that he has taught agents to utterly dominate their market place and become million dollar agents. In fact Glenn will show you how to implement killer real estate strategies that will YOU:
Become the number #1 real estate agent in your area in 2 years or less.
"What I teach has worked so many times now that I am no longer guessing and experimenting with agents on what I THINK will work, I KNOW it will work so long as they implement the techniques I teach them…" Glenn Twiddle
And…
You will also have access to a host of industry speakers like Michael Choi, Sebastian Ross—and a few surprise guest speakers—who have grown their businesses using the EXACT systems you are about to learn at the Real Estate Big Day Out.
Prepare yourself for a fully IMMERSED EXPERIENCE that will take you STEP-BY-STEP, MOVE-BY-MOVE from where you are right now to where you want to be!
What a few others have said -
"Mat Steinwede describes Glenn Twiddle (NB – recently described by John McGrath as the best agent in the world)"
"…Glenn is 10/10. He's always on the job constantly. I know all of his coaching clients have sensational success.
If you're thinking about using him, just pick up the phone and USE HIM !!'
- Mat Steinwede
Real Estate Superstar & Author
#1 Agent in Australia
"#1 Real Estate Agent in Queensland, Chris Gilmour….."
"I reckon Glenn Twiddle would be the Number One Real Estate Trainer in Australia.
And I've met a lot of trainers and I've been to pretty much every seminar. And he taught me everything in my first and second years and in many ways improved those to make my business what it is today."
Chris Gilmour
All Properties Group
"#2 RE/MAX agent in Australia has his say….
"I've known Glenn Twiddle for nearly 20 years. I've seen him go from a very good real estate agent to Australia's #1 Real Estate trainer. He absolutely gets the best ideas, and if you can take the ideas from all the best agents'in the country and put them into one mind, Glenn's mind, scary as that is, make sure you use him!"
Michael Spillane
#2 RE/MAX Agent in Australia
Our 100% Money Back Guarantee
If you think this day was anything less than a game changer, come and see me or any of the team members, and we'll make sure you get your money back every cent, plus a gift to say sorry. I have offered all manner of guarantees in the past, double or triple your money back etc, and out of the thousands of people who have ever come, only one person has ever asked for double his money (and I suspect he did it just to see if I'd honour it). So please know, that you are in very, very safe hands.
Time – (rego 8.00am) 8.30am sharp – 3pm
Venue – Cambridge Library – 99 The Blvd, Floreat 6014
Cost - $97
Time – (rego 8.30am) 9am sharp – 4.30pm
Venue – The Highway – 290 Anzac Hwy, Plympton SA 5038
Cost - $97
Time – (rego 8.30am) 9am sharp – 4.30pm
Venue – Bayview Eden – 6 Queens Road, Melbourne Vic 3004
Cost - $97
Time – (rego 8.30am) 9am sharp – 4pm
Venue – Alexandra Park Cnr Greenlane West and Manukau Rd Greenlane 1051
Cost - $89NZ
(your tix in NZ dollars will be processed through Ian Keightley so you still get your GST deductions, etc)
Jan 30 – Sydney

Time – (rego 8.30am) 9am sharp – 5pm
Venue – Parramatta Leagues Club – 13-15 O'Connell St, Parramatta 2150
Cost - $97
Time – (rego 8.30am) 9am sharp – 5pm
Venue – The Greek Club – 29 Edmondstone St, South Brisbane QLD 4101
Cost - $97