This is just one of hundreds of quotes from agents just like you. So, you asked for it, Glenn is Drifting North, to Help You Get More Listings, More Sales, and More Commission
Are you sick of every seminar and speaker completely SKIPPING the north? Well, there are NINETY (90) reasons listed here to CRAWL ACROSS BROKEN GLASS, BUTT NAKED IF NEED BE, to be at this one day training. That the Real Estate industry across the country is buzzing about…….
The first four reasons are to do with who you take advice from, and some questions you should ask yourself.
Is the person actually DOING and SUCCEEDING in the area of expertise they are about to opine about. I have seen people recently claiming to be "Social Media Trainers" with no social media cred of their own. Others are teaching Sales Training and marketing, and their own business is one step away from broke. Make sure they are able to "walk their talk" both for themselves, and/or for their clients, those who have walked the path you are considering walking. If there isn't a success trail a mile long walking ahead of you, tread forward carefully.
Is their success, and the success of others they have helped CURRENT, and based on what is happening NOW?  There are so many people, especially in our market, that are struggling to achieve success in this market,and that's the ONLY time that should be considered, NOW…… not in the mid 2000′s,  when let's face it, a monkey could sell real estate.
Is what they are teaching formulaic, duplicatable, replicatable and transferable? If Brad Pitt was selling a system for meeting ladies it would go like this – 1 – Walk into bar. 2 – Pick a girl (or two) you like. 3 – Leave
That system may work for Brad but it isn't going to work for you or me, so buying that system would be fraught with danger. Equally true basing any business advice on anything other than it being able to be systemised and implemented by anyone, and even guaranteed to work, well that's another thing……
Do they guarantee it will work for you?I heard a business mentor once say, 'if you can't guarantee what you do, sell something else". My personal guarantee is below, but this is another criteria I want when purchasing business advice, as it really sort out the "fly by nighters"  from the people with a genuine ability to help you improve. Now before I tell you about how I spend each and every waking moment of my business life making sure I live up to these criteria for you….
… let me make this 100% clear.
Reason #5…..
I am the Sales Trainer/Speaker/Coach who is 'You First, Brand Second' when it comes to what I teach.
Take a look at this vid…..
I mean, it may sound crazy, but if you are doing great, then the brand does just fine too. And we've now PROVEN, time and time again, that there are specific actions, behaviours and systems, that #1 agents are doing, thinking and saying, that the agents that are struggling just haven't been shown.
Reason #6 – There's nothing these top performers have that you don't have, and they don't have anything that you either don't already have, or you could very quickly implement. They're people just like you! As you read this letter, they're not struggling financially, they don't have to worry about money, and they're living the lifestyle of their dreams. This isn't my opinion; this is an indisputable fact.
Of course the million-dollar question is… "HOW?" Specifically, how are some average Real Estate agents safely earning tens of thousands, hundreds of thousands, and even millions of dollars in today's difficult market?
Before I answer this question thoroughly and to your complete satisfaction, please know I realise we're in the midst of the worst market in 20 years.
Once again, this isn't my opinion, this is an absolute fact.
Reason #7…..

And it doesn't have to be that way. We just got a bit spoiled by the 2000′s. Sales came easily, everyone who sold got a six figure profit in capital growth. Things were great. And then, along came a MARKET WIDE shift.
But only for some !! Some agents are going from strength to strength, and after over one hundred requests from Northern agents, I have put together a "Glenn's Best strategies" tour, where I've narrowed a one day CRASH COURSE in my best strategies that have worked great guns over the last 12 months.
Reason #8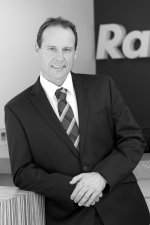 "I only started 3 months ago and the first month was a bit of a write off as you can imagine, getting systems learned and how to upload a listing and similar admin type duties.
So in the first two months of actual work, I managed to book and see 20 appraisals, list 12 properties, 8 of them with good marketing budgets, and sold five. I know these numbers may not be much compared to some of the others in Glenn's coaching program, but in this market, from what I've heard, I'm stoked.
And I'm just warming up. Watch this space"
Treston Bamber Ray White South Brisbane
Don't get me wrong, I'm not going to insult you and say it isn't tough right now. For most agents it is very tough, but not for all.
But the fact is, more agents are really hurting right now than any time in the last twenty years. (and Reasons #9-12)
Agents are finding it harder and harder to find opportunities to list a property.
When they do, they are finding it harder to get their full commission.
The debate ensues with owners over who is to pay for the advertising campaign and where is the place to advertise.
Competition is getting harder and more ruthless with other agents doing anything to undercut and undermine your hard work.
 What's the solution?
The criteria I gave above, each and every day I strive to honour those criteria for you, so I have client after client as case studies that you can call. Just put into google "Glenn Twiddle testimonials" and you'll be there all day watching videos and reading CURRENT agents who are smashing it in their area. Call them, call them and put me to the test. Call Simon Finlayson, from the Gold Coast, in his second year, earning just short of half a million dollars. Call Chris Gilmour, in his third and fourth year, pocketing just over the million dollar mark. Call Michael Spillane, who just got back from Vegas, who just received International Top 10 (#7) and his brand has over 100,000 agents (according to WIKIPEDIA)
…seriously, the industry's best have availed themselves of this information. It's time you do too.
Call David Cargill, who is in his fourth month in the game, and is the second highest lister in his office. The list goes on…..Michael Spillane, Edgar, Treston, Christine, Mark, Nathan, Sue…… I mean this list is long, and spans the country, and even NZ and Canada and no other organisation can boast, per capita, the success of their students.
I say this not to brag, but to prove to you, beyond a shadow of a doubt that investing a few dollars and even more precious, a few hours of your time, to come and join me for a few hours, and see if your career can get the same supercharging.
No more cookie cutter, dime a dozen, replaceable, forgettable, interchangeable and same ole same ole real estate agents !!!
Give me a just half a day, and we'll go through the following, and much more…..
After studying the number one agents in my program, I have nutted out seven " big rocks"  that leading agents, have do and think that others do not. I'll go through them ALL in just under two hours.
Four crucial strategies that have never yet been known to the mainstream Real Estate community, but have changed the game for the few who know them
What media is going to take over from cold calls, newspapers, door knocks and all the other 'old school' media, and virtually eliminate the need for traditional 'prospecting.'
How video marketing is about to change the face of Real Estate, and how to lead the way using this new technology, and not be a follower in two years time. (you will be using video in your marketing one day, it's just a question of whether you'll be chasing and catching up to your competitors, or leading the way and have them chasing you. I'd prefer you were the latter !!)
What a few others have said -
"Mat Steinwede describes Glenn Twiddle (NB – recently described by John McGrath as the best agent in the world)"
"…Glenn is 10/10. He's always on the job constantly. I know all of his coaching clients have sensational success.
If you're thinking about using him, just pick up the phone and USE HIM !!'
- Mat Steinwede
Real Estate Superstar & Author
#1 Agent in Australia
"#1 Real Estate Agent in Queensland, Chris Gilmour….."
"I reckon Glenn Twiddle would be the Number One Real Estate Trainer in Australia.
And I've met a lot of trainers and I've been to pretty much every seminar. And he taught me everything in my first and second years and in many ways improved those to make my business what it is today."
Chris Gilmour
All Properties Group
"#7 RE/MAX agent internationally has his say….(click video to watch)"
Michael Spillane
#7 RE/MAX Agent Internationally (RE/MAX has over 100,000 agents – Wikipedia)
Our 100% Money Back Guarantee
In the unlikely event that for any reason, you feel anything less than completely blown away by the quality of the training….
If you don't feel you have gotten ten times your money's worth, and you can genuinely look me in the eye and tell me that's the case….
If by the end of the real estate seminar you don't feel like you have ripped me off by paying so little….
I DEMAND and INSIST that you ask for your refund, in fact I'll double it.
Because I don't want one, single, solitary person to ever whinge, whine or complain that I have taken a dollar from someone that wasn't deserved.
Apr 8 – Cairns
Time – (rego 8:30am) 9am – 1.30pm (Bonus Q&A session following)
Venue -Pacific Hotel Cairns – 43 Esplanade, Cairns QLD 4870
Cost – $47
Apr 9 – Townsville

Time – (rego 8:30am) 9am – 1.30pm (Bonus Q&A session following)
Venue -The Chifley Plaza Hotel – Cnr Stanley & Flinders Streets, Townsville QLD 4810
Cost – $47
April 10 – Mackay
Time – (rego 8:30am) 9am – 1.30pm (Bonus Q&A session following)
Venue – The Windmill Hotel – 5 Hwy Plaza, Mackay QLD 4740
Cost – $47
Apr 11 – Rockhampton
Time – (rego 8:30am) 9am – 1.30pm (Bonus Q&A session following)
Venue -Travelodge Rockhampton Hotel – 86 Victoria Parade, Rockhampton QLD 4700
Cost – $47
PRESENTS
Apr 30 - Darwin

Time – (rego 8:30am) 9am – 1.30pm (Bonus Q&A session following)
Venue -REINT Training Room – 6 Lindsay Street, Darwin
Cost – $47
PS – For group bookings or to redeem any Glenn Twiddle 'Admit 2′ vouchers you have received with other products, email glenn@glenntwiddle.com.au or call 24 hr, free recorded message service 1300 288 665 and leave your details, and the team will touch base and sort out your registrations.